Close
UHV Downtown Arts Series to open with faculty readings
| | | | |
| --- | --- | --- | --- |
| | | | |
| Jeffrey Di Leo | Beverly Lowry | Cynthia Miller | John O'Brien |
The University of Houston-Victoria Downtown Arts Series is set to open Sept. 26 with presentations by four university faculty members and will continue throughout the school year with visits from poets, prose writers, visual artists, musicians, social activists and scholars.
The Sept. 26 event will be the first of eight presentations planned for the school year. The Downtown Arts Series is intended to present an array of groundbreaking art practices to the Victoria community and stimulate dialogue about the arts as a presence in our lives.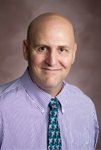 Charles Alexander
During the 2014-2015 series, a presentation by four UHV faculty members was one of the best-attended events. This year, series co-founders Charles Alexander, UHV poet and designer in residence, and Cynthia Miller, UHV artist in residence, wanted to open the series by showcasing the talent represented at the university.
"We're inaugurating a new tradition this year," Alexander said. "We thought this would be a good way to start every school year. It's a chance for the community around the university to hear something of what UHV has to offer."
The faculty presentations will take place at 7 p.m. in the UHV Center for the Arts, 204 N. Main St. The presenters will be Miller, Jeffrey Di Leo, Beverly Lowry and John O'Brien. The event is free and open to the public.
Although last year's faculty performance featured writers, this year's presentation will include a broader spectrum of talents and art forms.
Di Leo is dean of the UHV School of Arts & Sciences, editor and publisher of the American Book Review literary journal, and a professor of English and philosophy. He also is founder and editor of the award-winning critical theory journal symploke. Common themes in his recent work are book and publishing culture, and how they intersect with current problems in the humanities, including the rise of neoliberalism.
Lowry is a UHV writer in residence who has six novels and three nonfiction books published. She has received fellowships from the NEA, the Guggenheim Foundation and the Rockefeller Institute. Her latest nonfiction book, "Who Killed These Girls: Austin and the Yogurt Shop Murders," will be published in late fall 2016.
O'Brien is the publisher and founder of Dalkey Archive Press and UHV's publisher in residence. He has published more than 100 scholarly articles, as well as dozens of book reviews and articles in magazines and newspapers, including Harper's, Village Voice, The Washington Post and the Chicago Sun-Times. He was recently named a knight in the French Ordre des Arts et Lettres for his work publishing French literature.
Miller is a painter and teaches art classes at UHV. She has taken part in recent exhibitions, including New Paintings at the Cue Art Foundation in New York City, the Bridges exhibition with artists from the United Kingdom and a one-person show at the Temple of Music and Art Gallery in Tucson, Ariz.
The diversity shown in the first group of presenters is reflective of the plan for the 2015-2016 series, Alexander said. During the first school year, Alexander and Miller drew on people familiar to them. This year, they shifted their focus.
"We looked for more diversity in the kinds of artists and writers presented," Alexander said. We also looked for more Texas and local talent. We're branching out and pulling in people who are more part of the Texas community, and that's very exciting."
Another benefit of the series is the range of experiences it will offer to members of the community, as well as UHV students, Miller said. Through this series, the university is able to take part in the initiative to revitalize downtown Victoria while also offering unique opportunities for students to interact with talented artists.
"This is so much better for students than just going to a classroom," Miller said. "It's better to hear these things from the artists themselves. You can't get that kind of experience from a book."
All but one of the series events will begin at 7 p.m. in the UHV Center for the Arts. The March 11 performance will be at 7:30 p.m. in the Leo J. Welder Center and will be presented in partnership with the Victoria Bach Festival. The schedule of visiting performers is:
Judith Roitman and Stanley Lombardo, Oct. 24 – Roitman is a poet who is also a professor of mathematics. Lombardo is a classics professor and one of the most renowned translators of classical literature, particularly epic poetry such as the works of Homer, Virgil, Dante and Ovid. Both presenters live in Lawrence, Kan.
Tenney Nathanson, Nov. 14 – Nathanson is a poet and literary scholar. He has published three books of poetry, including two with Chax Press, which is run by Alexander. He lives in Tucson, Ariz., where he is a professor at the University of Arizona and a founding member of the literary group POG.
Joseph Ledesma and Billy Moeller, Jan. 30 – Ledesma is a San Antonio horn player who plays Tejano music and jazz. Moeller is a blues/rock guitar player who lives in Victoria and is a lead player and singer with the rock band The Hot Attacks.
Cindy St. John, Melissa Studdard and Ash Smith, Feb. 20 – They are three Texas poets who are active not only in writing, with books and chapbooks published around the U.S., but also in organizing poetry reading series and related events. All three are among the most innovative poets in Texas, Alexander said.
Marilyn Crispell, March 11 – Crispell is a renowned jazz pianist who lives outside of Albany, N.Y., and has performed throughout the world. She has been a part of the Anthony Braxton Jazz Orchestra, as well as several jazz trios and quartets. She also is well known for her solo concerts. She will perform a collaboration piece with Alexander. Crispell's concert performance is co-sponsored by the Victoria Bach Festival.
Benjamin Hollander, April 9 – A poet and social critic, activist, Hollander lives in San Francisco. He has been a literary and poetics editor, poet and commentator for more than 30 years. In addition to recent poetry books, he has published a book on recent events in the Middle East. He is working on a book – to be published by Victoria's Chax Press – that is centered on poetic relationships from Mexico to the U.S.
UHV Undergraduate and Graduate Student Writers and Artists, April 30 – The series will celebrate the talents of UHV students with a reading. Not only will poets and fiction writers read brief passages, but student artists will project and display recent works, many created in classes at UHV.
For more information about the downtown series, contact Alexander at 361-703-5147 or alexanderch@uhv.edu.
The University of Houston-Victoria, located in the heart of the Coastal Bend region since 1973 in Victoria, Texas, offers courses leading to more than 80 academic programs in the schools of Arts & Sciences; Business Administration; and Education, Health Professions & Human Development. UHV provides face-to-face classes at its Victoria campus, as well as an instructional site in Katy, Texas, and online classes that students can take from anywhere. UHV supports the American Association of State Colleges and Universities Opportunities for All initiative to increase awareness about state colleges and universities and the important role they have in providing a high-quality and accessible education to an increasingly diverse student population, as well as contributing to regional and state economic development.