Close
UHV/ABR poet writes about spiritual endurance in difficult dynamics
Cyrus Cassells said he didn't intended to write "The Crossed-Out Swastika," but the book of poems about the integrity of young people during World War II insisted on being created.
Cassells, the next author in the University of Houston-Victoria/American Book Review Fall Reading Series, said he was interested in replicating what it felt like to be a young person with hope during that time.
"My characteristic style is very lush and sensual," Cassells said. "When I wrote poems for 'The Crossed-Out Swastika,' I had to pare it down quite a bit. It was difficult for me. That's why the book is in couplets. I needed a lot of space and silence."
Cassells will read from "The Crossed-Out Swastika" and his upcoming book of poems, "The Gospel According to Wild Indigo," at noon Oct. 15 in the University West Alcorn Auditorium, 3007 N. Ben Wilson St. The event is free and open to the public.
Cassells, an English professor at Texas State University, is the author of five poetry books. "Soul Make a Path Through Shouting" won the William Carlos Williams Prize and was nominated for the Pulitzer Prize. "Beautiful Signor" won a Lambda Literary Award. His poetry often examines the influence of history, place and memory on identity.
"Using beautifully crafted, lyrical language and capturing all the relevant details, Mr. Cassells' poems are powerful and poignant," said Jeffrey Di Leo, dean of the UHV School of Arts & Sciences, and ABR editor and publisher. "He brings the perspective of an international traveler to his work and captures the struggles of real people. I'm sure this will be a fascinating reading."
"The Crossed-Out Swastika" tells the stories of both fictional and real-life young Europeans caught in the violence and terror of World War II. The book unearths and amplifies moments of almost impossible bravery, beauty and redemption, illuminating the human spirit against unspeakable tyranny.
Cassells went on a sabbatical for a year and a half in Paris where he lived in the Jewish quarter. While traveling with a friend through Poland, he visited the site of the former Auschwitz concentration camp on the Day of the Dead.
"Poland is a very Catholic country, so they had many candles and flowers," he said. "There were also visitors from Israel, so there were flags with the Star of David flying. It was a very particular experience. From then, this book started forming."
Cassells also visited Anne Frank's former home in Amsterdam. The experience made him angry.
"It's too easy to go into the Secret Annex and not consider how she died," Cassells said. "We can look at the house, but we don't want to think about her end in the camp and how extreme it was.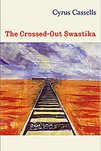 I'm surprised my poems didn't come out more as outrage. I think I'm more interested as a person in healing."
Cassells' upcoming book, "The Gospel According to Wild Indigo," originated from a 2003 trip to Charleston, S.C., for acting research. Cassells was set to perform in a production called "Yellowman," a two-actor play.
"I had a lot of imagining to do because I was going to play 12 different parts in the story," Cassells said. "The play is set in the lumber country north of Charleston. As I was doing research, the production got canceled. But then the poems started coming out."
The focus of those poems is Gullah culture. Brought from Africa and forced to work on the coastal plantations in South Carolina, Georgia and North Carolina, Gullah people developed a separate Creole language and distinct culture patterns that included African cultural traditions.
Cassells said they were the most independent slaves because they were left in the summer to run the plantation when white owners left out of fear of contracting malaria. After their emancipation from slavery, the Gullah people continued their language, arts, crafts, religious beliefs, folklore and rituals living mostly on isolated sea islands off the coast.
Cassells said his poems typically are international, but these will be his first poems specifically focusing on him as an African American.
"It's basically a celebration of Gullah culture and how that legacy has been passed on to us," he said. "This is the most lyrical project I've done. For me, it's been a great balance after the starkness of 'The Crossed-Out Swastika' to go back to something that feels celebratory."
Cassells also has worked for the past seven years on his first novel. It's about the life of an African American poet, which he describes as a variation on Langston Hughes. "My Gingerbread Shakespeare" is set in five parts of the world during different time periods. The book even contains poems by the fictional poet.
"I was trying to write the book in a logical way, but that didn't work out well," Cassells said. "Now I'm letting the characters take over. That's speeded up the process. I'm learning how to become a novelist. I don't know how different my fiction is from my poetry, but it feels rather different. My style is still lush, and the sentences are long and complicated, but I think the characters and situations are pretty juicy."
Other writers scheduled for the fall UHV/ABR Reading Series are:
Carole Maso, Nov. 5 – Maso is the author of 10 books, including the novels "The Art Lover," "Ava," "Defiance" and "Mother & Child." Her poems in prose include the 1969 book "Aureole" and the 2011 book "Beauty is Convulsive." She also is the author of an essays book, "Break Every Rule," and a journal of pregnancy and birth, "The Room Lit By Roses." Maso is a professor of literary arts at Brown University in Providence, R.I.
David Marion Wilkinson, Dec. 3 – Wilkinson is an award-winning author and screenwriter. He has written five books, including "Not Between Brothers: an Epic Novel of Texas" and "One Ranger: a Memoir." Much of his published work has been optioned for film or TV projects. In 2015, Wilkinson appeared in the History Channel documentary "Avenging the Alamo: The Road to Texas Rising." Wilkinson divides his time between Austin and Los Angeles. He is a member of the Texas Institute of Letters and Western Writers of America.
ABR is a nonprofit, internationally distributed literary journal published six times a year. It began in 1977, moved to UHV in 2007 and has a circulation of about 8,000. The journal specializes in reviews of works published by small presses.
For more information about the UHV/ABR Reading Series, call the ABR office at 361-570-4101 or go to www.americanbookreview.org.
The University of Houston-Victoria, located in the heart of the Coastal Bend region since 1973 in Victoria, Texas, offers courses leading to more than 80 academic programs in the schools of Arts & Sciences; Business Administration; and Education, Health Professions & Human Development. UHV provides face-to-face classes at its Victoria campus, as well as an instructional site in Katy, Texas, and online classes that students can take from anywhere. UHV supports the American Association of State Colleges and Universities Opportunities for All initiative to increase awareness about state colleges and universities and the important role they have in providing a high-quality and accessible education to an increasingly diverse student population, as well as contributing to regional and state economic development.