Close
Poet to share how language inspires poetry
Charles Bernstein has written poetry for more than 40 years, and every poem has been a unique process.
"It's similar to encountering a new person," he said. "It's a different experience with each poem. There were times I felt possessed by a poem and had to work through it."
Bernstein, a poet and Donald T. Regan professor at the University of Pennsylvania in Philadelphia, will read a selection of his poetry April 28 as part of the University of Houston-Victoria/American Book Review Reading Series. The event will take place at noon in the UHV University West Alcorn Auditorium, 3007 N. Ben Wilson St. It is free and open to the public.
"Charles Bernstein is a poet who demonstrates the versatility of language through his work," said Jeffrey Di Leo, ABR editor and publisher, and dean of the UHV School of Arts & Sciences. "He uses the lens of language to create a fresh perspective on communication and perceptions of reality. I look forward to welcoming him to Victoria as part of the reading series."
Bernstein's work previously was featured in the American Book Review, and he has worked with Kyle Schlesinger, UHV associate professor of publishing, to publish poems through Cuneiform Press. In addition, Chax Press, founded by UHV designer in residence Charles Alexander, has published a book of his poetry, "Let's Just Say," and a chapbook of Bernstein's translations of other poets, "Umbra." Both chapbooks feature cover art by Cynthia Miller, UHV artist in residence.
Inspiration strikes Bernstein in many forms, the poet said. There have been times when his imagination was sparked by words on a street sign or an overheard bit of someone else's conversation.
He currently is working on a collaborative project with friend and fellow poet Ted Greenwald. They email each other, writing a few lines at a time. The process is new to Bernstein.
"It's a very open process, similar to jazz improvisation where musicians go back and forth building on each segment of music," he said. "It has a very forward-moving momentum because we don't really look back at what previously was written. At the same time, it's enabled our connection as friends."
In addition to writing poetry, Bernstein also has spent decades recording and archiving readings by modern poets. He is the co-founder and co-director of PennSound, a free online archive that includes readings by hundreds of poets, including Adonis, Alexander, Robert Frost, Ezra Pound and Gertrude Stein.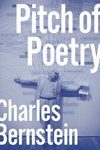 Bernstein first began recording poetry readings as part of a reading series he and Greenwald founded in 1978 in New York. When the Internet became part of daily life, he decided to create the archive as a no-cost, ad-free source for educators and poetry fans.
"Performance is a fundamental part of the art of poetry," Bernstein said. "In some ways, these recordings are as significant as the printed texts. Now we have tens of thousands of files available to download."
During his reading, Bernstein will read a section from his new book, "Pitch of Poetry," published in March. The book examines subjects, including the Holocaust, the Occupy Wall Street movement and abstract art. Bernstein is the final author in the spring reading series.
ABR is published six times a year. It began in 1977, moved to UHV in 2007 and has a circulation of about 8,000. The journal specializes in reviews of works published by small presses.
For more information about the UHV/ABR Reading Series, call the ABR office at 361-570-4101 or go to www.americanbookreview.org.
The University of Houston-Victoria, located in the heart of the Coastal Bend region since 1973 in Victoria, Texas, offers courses leading to more than 80 academic programs in the schools of Arts & Sciences; Business Administration; and Education, Health Professions & Human Development. UHV provides face-to-face classes at its Victoria campus, as well as an instructional site in Katy, Texas, and online classes that students can take from anywhere. UHV supports the American Association of State Colleges and Universities Opportunities for All initiative to increase awareness about state colleges and universities and the important role they have in providing a high-quality and accessible education to an increasingly diverse student population, as well as contributing to regional and state economic development.