Close
Austin couple paying it forward with UHV scholarship endowment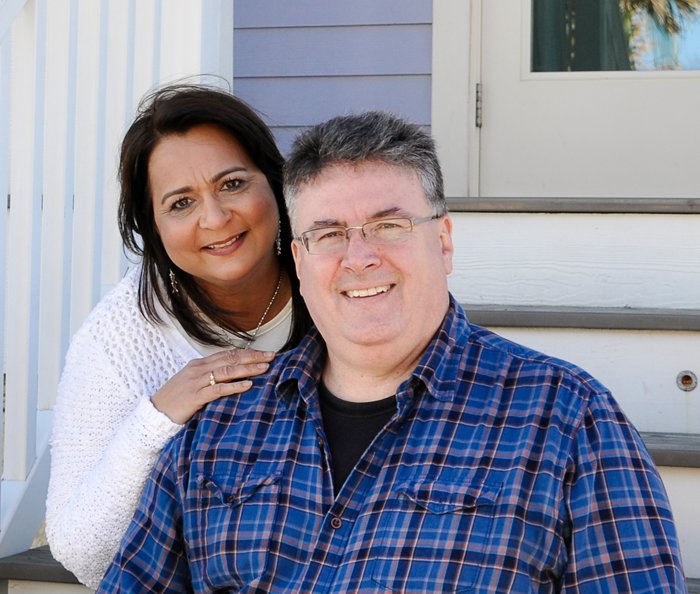 Gerda and Jim Sessions have donated more than $10,000 to set up a scholarship endowment at the University of Houston-Victoria. The first scholarship will be awarded to a student this summer.
At the urging of a guidance counselor, Gerda Sessions, who was then a Conroe High School senior, attended an awards assembly that changed her life.
On that day, Sessions received three college scholarships, setting her on a path to become the first person in her family to ever attend college and launching a successful career in government services.
Sessions, the president and CEO of Agess LLC of Austin, wants to give University of Houston-Victoria students the same financial opportunity she had. In 2009, she and her husband, Jim, made the commitment that would establish the Agess LLC Scholarship Endowment. Jim's parents are Yoakum natives, and he spent a significant amount of his early years there.
"There is no better commitment than investing in young people," Sessions said. "We hope it makes a lifetime of difference."
The Sessions family has donated more than $10,000 to UHV for the new endowment. The first scholarship will be awarded this summer. It is open to high-performing students who need financial assistance to attend college. The scholarship is renewable up to four times for recipients.
"We could not be more grateful to Gerda and Jim Sessions for their investment in the future of UHV students," said Jesse Pisors, UHV vice president for advancement and external relations. "They have been associated with several other universities, so we are particularly encouraged by their decision to entrust this scholarship endowment to UHV and the students it will benefit far into the future."
After talking with Robin Cadle, former UHV director of stewardship and planned giving, the couple realized there are many students in UHV's service area who are in similar situations to what Gerda faced as a high school senior.
"Robin was so forthcoming and encouraging about the difference it would make," Sessions said.
A native of Trinidad and Tobago, Gerda Sessions relocated with her family to Houston when she was 12. She was the sixth of 10 children.
"No one in my family had gone to college, but it was what I wanted to do," Sessions said. "My family told me it was fine to go but that I had to make it happen. Glen Winn, the counselor in Conroe, saw I had the drive and determination to succeed in college."
At the assembly, Sessions found out that Winn had helped arrange for the scholarships. One of them came from George P. Mitchell, an oil businessman who at the time was developing The Woodlands. Like her family, Mitchell had 10 children and parents who had migrated to the U.S. She also got a Sam Houston State University Alumni Scholarship and one from the Pan-American Roundtable.
"Because those people made a commitment to help students in my situation, I was able to attend college," Sessions said. "My attendance encouraged my siblings to go to college as well."
Since Sessions earned her college degree, five of her siblings, 10 of her nieces and nephews, and five of her own children have graduated from college.
"Mrs. Sessions saw how an educational spark was ignited by receiving scholarships," UHV President Vic Morgan said. "I applaud her and her husband for setting up an endowment that will provide a similar spark for other families. Educational attainment can open so many new doors, so endowments like this one can be life altering."
Sessions has more than 30 years of experience with Texas state agency contracts, procurement and HUB programs. She has operated Agess since 2003.
Agess is a government relations, business development and information technology consulting group that focuses on assisting private organizations in engaging the public sector. The company helps clients understand the government contracting and procurement processes, and develop successful business strategies.
The Agess LLC Scholarship Endowment is one of more than 90 endowed funds at UHV. An endowment is a gift that permanently supports a university program chosen by the donor.
"The great thing about endowed funds is the permanence and persistence of their impact," Pisors said. "A $10,000 gift can provide much-needed scholarship support now, but, over a few decades, that same gift as an endowment can pay out its initial value several times over."
The University of Houston-Victoria, located in the heart of the Coastal Bend region since 1973 in Victoria, Texas, offers courses leading to more than 80 academic programs in the schools of Arts & Sciences; Business Administration; and Education, Health Professions & Human Development. UHV provides face-to-face classes at its Victoria campus, as well as an instructional site in Katy, Texas, and online classes that students can take from anywhere. UHV supports the American Association of State Colleges and Universities Opportunities for All initiative to increase awareness about state colleges and universities and the important role they have in providing a high-quality and accessible education to an increasingly diverse student population, as well as contributing to regional and state economic development.