Close
UHV to honor outstanding faculty
While commencement typically is a time to recognize students, the University of Houston-Victoria will spend some time May 10 to honor the outstanding professors who have influenced these graduates.
Tim Berkey and Barba Patton, both assistant professors in the School of Education & Human Development, and Nagarajan Ramamoorthy, an associate professor in the School of Business Administration, will be recognized during spring commencement at UHV for excellence in teaching, research or service.
"These faculty members exemplify the outstanding professors we have at UHV who are dedicated to our mission of furthering the education of students," UHV President Tim Hudson said.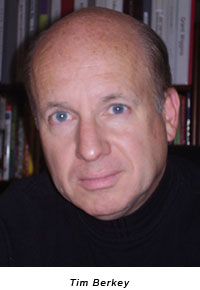 Berkey is the recipient of the 2007-2008 Enron Teaching Excellence Award, which annually goes to professors who provide innovative, high-quality instruction for their students. Berkey, Patton and Ramamoorthy will each receive a monetary award and plaque just before commencement.
"I am honored to receive this award as an expression of the importance of continuing the tradition of our university's commitment to teaching," said Berkey, who also received the award for 2005-2006.
UHV students nominated 53 professors for the award, and Berkey was selected after submitting supplemental materials.
Students noted that Berkey was engaging, enthusiastic and passionate about his role as a professor, said Sandy Venneman, chairwoman of the selection committee.
Berkey said teaching students at UHV and the University of Houston System in Sugar Land is what he enjoys most about his job.
"I get a real thrill out of being able to work with them and help develop their skills as well as their career paths," he said.
Berkey taught as a public school teacher and administrator in Ohio and Illinois for 30 years before joining UHV as an assistant professor of educational leadership in 2005. His first book, "A Better Path for School Leadership: One Day at a Time," will be published in the fall by Eye on Education of Larchmont, N.Y.
"Dr. Berkey's receipt of the Enron Teaching Excellence Award reflects the very high regard his students and colleagues have for the quality of his teaching," said John Stansell, dean of the School of Education & Human Development. "His courses are well-developed, rigorous, highly engaging and effective in producing excellent learning outcomes, and he is an outstanding mentor for those entering K-12 leadership roles."
Berkey said he has had a lot of wonderful experiences teaching at UHV and is looking forward to learning and sharing with his students in the future.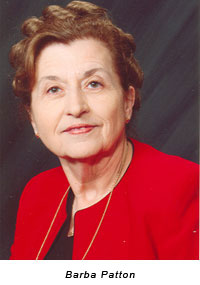 Patton, another professor from the School of Education & Human Development who will be honored at commencement, agreed that students are an important part of what she does. She began teaching in 1976 and has taught every grade from kindergarten through college.
"I'm still enjoying it, definitely," she said. "If I didn't enjoy it, I wouldn't be here."
Patton will receive the 2007-2008 Distinguished Faculty Service Award for her outstanding service to the teaching profession and to UHV, the community and the region.
She started at UHV in 1988 as an adjunct faculty member and began teaching full time in 1999. This is her first year as chair of initial certification programs.
Patton also has been instrumental in recruiting and teaching students in UHV's Master Mathematics Teacher Certificate program, which trains teachers to help improve students' performance in math. The first group of teachers going through the program will graduate May 10.
"The Distinguished Faculty Service Award is a very fitting recognition of Dr. Patton's fine work in her numerous and varied roles for the university, our school, our students and the community," Stansell said. "She is always ready to serve, and her tireless efforts have brought so many excellent benefits to so many. She truly exemplifies the ideal of service."
Patton has tutored students in math this school year at Profit Magnet High School and has volunteered to work with students in math for several years at O'Connor Magnet Elementary School. She will help some of her UHV students this summer put on the second "Friday Fractions and More" math camp at O'Connor for kindergartners through fifth-graders.
Patton said working with other faculty members at UHV also inspires her.
"I like the interaction with people who are thinking and creating ideas," she said. "Everyone is a team working together."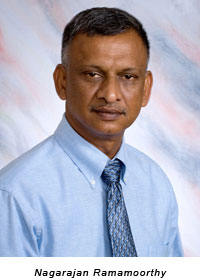 Ramamoorthy, who will receive the 2007-2008 Research and Scholarly Activities Award, said his colleagues also have helped make him successful.
He specifically wanted to thank his co-authors and colleagues at the University of Limerick in Limerick, Ireland, and the Indian Institute of Management in Bangalore, India, for collaborating with him on cross-cultural and comparative management research.
"I'm grateful for the support I've received from UHV's Provost Research Fund and the School of Business Administration's Faculty Development Fund for supporting my research," he said.
Ramamoorthy, who as the 2007-2008 UHV Faculty Senate president will serve as grand marshal at commencement, also recently received a prestigious Fulbright award to lecture and conduct research in Bulgaria for five months beginning in October.
In 2002, UHV hired Ramamoorthy as an assistant professor of management. He was promoted to an associate professor in 2005 and was a finalist for the Enron Teaching Excellence Award in 2006.
Ramamoorthy's work has been cited more than 100 times by other researchers in leading journals and books. In 2005, professors at the University of Calgary in Calgary, Canada, named him one of the world's top-five most productive scholars in the field of cross-cultural studies based on their sample of 350 empirical studies.
"Dr. Ramamoorthy's receipt of this year's Research and Scholarly Activities Award is an outstanding achievement, which once again is a testament to the quality of research performed by the UHV business faculty as a whole," said Charles Bullock, dean of the School of Business Administration.
The University of Houston-Victoria, located in the heart of the Coastal Bend region since 1973 in Victoria, Texas, offers courses leading to more than 80 academic programs in the schools of Arts & Sciences; Business Administration; and Education, Health Professions & Human Development. UHV provides face-to-face classes at its Victoria campus, as well as an instructional site in Katy, Texas, and online classes that students can take from anywhere. UHV supports the American Association of State Colleges and Universities Opportunities for All initiative to increase awareness about state colleges and universities and the important role they have in providing a high-quality and accessible education to an increasingly diverse student population, as well as contributing to regional and state economic development.