Close
Graduates from the School of Arts & Sciences garner praise
Every semester, each school at the University of Houston-Victoria recognizes students earning bachelor's and master's degrees who stand out among the crowd.
In the School of Arts & Sciences, bachelor's degree candidate Christian Manalansan will be recognized at UHV's May 10 commencement for his excellence, along with master's degree candidates Delores White and C. Marie Lester.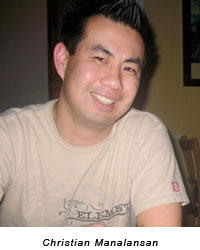 "I'm quite flattered," Manalansan said in a phone interview from California. He already is putting his soon-to-be-granted degree in computer information systems to work for PureVideo Networks, a software company based in El Segundo, Calif.
He was recruited for his new job in January and finished his degree from California.
"I am extremely impressed with Christian," Professor Li Chao said. "He is very enthusiastic and diligent in his learning. I am particularly pleased with his hard work and intelligence."
Chao also praised Manalansan for his efforts at tutoring other students in the computer lab and his contributions to the construction of a new lab.
Manalansan will make the trip to Victoria for the first time to participate in graduation.
He advised other students that the key to success is sticking with things.
"Persistence above all else is going to get the job done," he said. "For me, anything that I lacked in talent I made up for with work ethic."
While it was a hard lesson to learn, it's one he thinks will carry him or anyone else through to great things.
White and Lester also will be recognized during commencement.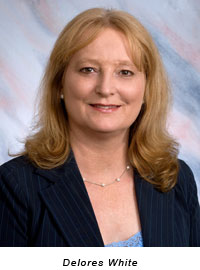 White will graduate from UHV with a master's degree in counseling psychology on the same day one of her sons, Daniel, receives a bachelor's degree in biology from Texas Lutheran University in Seguin.
"He's coming down to my graduation, and then I'll go to his," White said.
The UHV ceremony will be particularly special for White's family since they'll get to hear her give the student reflection as the 2007-2008 UHV Student Senate president. Her speech will be about having the courage to make life's tough choices, something White has experienced firsthand.
White went back to school in 2004 to get her bachelor's degree from UHV after working for 17 years for Things Remembered Inc., a company featuring personalized gift items. She graduated summa cum laude after only four semesters and then started work on her master's degree.
"Sometimes making tough choices means less time for your family, but going back to school was the best thing I've ever done," said White, who has been married for 21 years to David White, a physics and math professor at The Victoria College.
White also garnered praise from her professors. Rick Harrington, coordinator of the UHV psychology programs, called her a "phenomenal student" and one of the best he's taught in 20 years at the university.
"Besides her keen intellect and high achievement, she also has been a major student force in university life having actively served in Psi Chi, a psychology honor society, and as president of the Student Senate," he said. "Delores is a natural leader who is highly respected and liked by faculty and administrators as well as by her fellow students."
White attributed her success at UHV to several factors.
"It's been the support of a loving husband, dedicated professors and my own drive and ambition to achieve my goals and my dreams," she said. "It's truly been a pleasure."
Lester expressed similar sentiments about her recognition.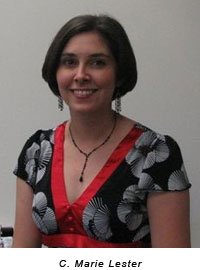 "It was very honoring. All my hard work has paid off. It just feels good," Lester said.
Her master's degree in interdisciplinary studies with a concentration in bioinformatics and nonprofit leadership will help her in her duties as an educational specialist with the environmental services department at the City of Victoria.
"Crystal is always an exemplary student. She is intelligent, articulate, diligent and affable," Professor Horace Fairlamb said. "No wonder she is always a pleasure to have on the roster."
In order to succeed, Lester advised fellow students to hit the books.
"Just be a dork and study a lot. That's what I did," she said.
She also chose courses that were interesting and important to her.
"Just do what you love," she advised.
Students like those recognized honor the school that teaches them, said Jeffrey Di Leo, dean of the School of Arts & Sciences.
"We have a broad range of subjects in the School of Arts & Sciences that brings us a broad range of students," Di Leo said. "Excellence is the common thread that runs through them all, especially these fine students."
Such students will continue to bring honor to the school as they go into the workforce and achieve great things, he added.
Each of the students will receive $250 from the School of Arts & Sciences Faculty Excellence Fund, which is made up of donations from the school's faculty members.
The University of Houston-Victoria, located in the heart of the Coastal Bend region since 1973 in Victoria, Texas, offers courses leading to more than 80 academic programs in the schools of Arts & Sciences; Business Administration; and Education, Health Professions & Human Development. UHV provides face-to-face classes at its Victoria campus, as well as an instructional site in Katy, Texas, and online classes that students can take from anywhere. UHV supports the American Association of State Colleges and Universities Opportunities for All initiative to increase awareness about state colleges and universities and the important role they have in providing a high-quality and accessible education to an increasingly diverse student population, as well as contributing to regional and state economic development.