Close
Top education students to be honored at UHV spring commencement
Two students from the University of Houston-Victoria School of Education & Human Development advanced to the head of their class as they worked toward their degrees.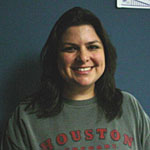 Gloria Ramirez
The school will honor bachelor's candidate Gloria Ramirez and master's candidate Lisa Gonzales at Saturday's commencement ceremony.  
After working as a teacher's aide for 13 years in the Lamar Consolidated Independent School District, Ramirez finally will realize her dream of becoming a classroom teacher. She will receive her bachelor's degree in interdisciplinary studies with a focus on early childhood to fourth-grade education.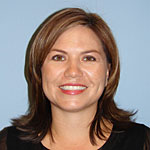 Lisa Gonzales
"It's been a long time coming, and I'm excited," she said. "It's always been a dream to get this."  
Ramirez finished three years of college right out of high school but had to drop out because of financial hardship.
She went back shortly after she got married and slowly worked on her degree for eight years.
UHV's locations in Sugar Land and Cinco Ranch and the university's online classes greatly helped, she said.
"It was a huge convenience since I'm still working full time," Ramirez said.
It also helped that her duties as a teacher's aide exempted her from the requirements of student teaching.
She hopes to begin teaching her own elementary class in the fall.
She advised other students to never give up on their dreams even if it may take awhile to reach them.
"Don't give up. You can get your degree," Ramirez said. "It doesn't matter what is going on. You can always get your education."
Her attitude earned her high marks and praise from professors.
"What a pleasure it has been having Gloria in my class," said Lynn Freeman, assistant professor of education. "Her work is of outstanding quality. Her posts on the discussion board reflect insight, experience and a good sense of humor. She has the dedication to become an outstanding teacher and will be an excellent representative of our university."
Gonzales stood out among the graduate students as she earned her master's degree in instructional leadership.
Gonzales originally started her master's in 2002 but had to put things off a bit when she had a baby.
"Life happened," she commented.
But in 2006, she learned about the cohort program that brings master's degree classes to school districts for the convenience of educators wanting for further their careers through higher learning.
"I thought this was the perfect opportunity for me to finish it up," she said. "I could have never done it if I had to drive to Victoria or any other location."
One UHV professor who taught in the Lamar cohort had high praise for Gonzales.
"Lisa Gonzales represents the skills and qualities we need in school leaders of the future," said Tim Berkey, assistant professor of education. "She has a clear vision of what needs to take place in schools, a passion to improve the quality of education for each child and the courage to lead people through the important changes that are necessary."
Her superiors recognized her drive and abilities while working toward her degree and promoted her to an assistant principal position, he noted.
Gonzales advised other students to never give up on their dreams.
"Have a lifelong goal of continuous learning and strive to complete that dream," she said.
Students also should never give up hope that they can make a change in their direction in life, Gonzales added.
"Always seek out where God may lead you, whatever path that may be. I never dreamed I'd be in this position my entire life," she said.
With her new degree, Gonzales hopes to become director of an English as a Second Language program and eventually work as a college professor after she earns her doctorate.
"We are extremely proud of both of these fine students, and we know they will bring honor to this institution for years to come," said John Stansell, dean of School of Education & Human Development.
The University of Houston-Victoria, located in the heart of the Coastal Bend region since 1973 in Victoria, Texas, offers courses leading to more than 80 academic programs in the schools of Arts & Sciences; Business Administration; and Education, Health Professions & Human Development. UHV provides face-to-face classes at its Victoria campus, as well as an instructional site in Katy, Texas, and online classes that students can take from anywhere. UHV supports the American Association of State Colleges and Universities Opportunities for All initiative to increase awareness about state colleges and universities and the important role they have in providing a high-quality and accessible education to an increasingly diverse student population, as well as contributing to regional and state economic development.