Close
Many employees also are students at UHV
Employees at the University of Houston-Victoria practice what they preach about the value of education at any age.
Many employees earn degrees while working at UHV, and use their newfound education to rise through the ranks at the university.

Laura Smith
"It's always wonderful at every commencement ceremony to see so many graduates that work here," Human Resources director Laura Smith said.
UHV offers benefits including scholarships that allow staff members to take one free class a semester, and paid time off to attend classes.
"The leadership at UHV really encourages employees to continue their education," Smith said. She experienced such encouragement first hand when she was hired as an administrative assistant in 1992.
Smith continued her education at UHV, and as her number of college hours increased, so did her responsibilities at the University. She was promoted to her current position in 1997, and shortly afterwards earned her Bachelor of Business Administration degree in 1999.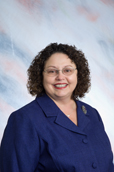 Robin Cadle
Similarly, Robin Cadle, a driving force in UHV's fundraising efforts, started in 2001 as an administrative assistant to the associate vice president for Student Services & Regional Outreach.
Soon after, she began taking classes to earn a Master of Business Administration.
In 2005, her growing education helped her earn a promotion to developmental specialist in fundraising. And soon after earning her MBA in 2006, she was promoted to development officer.
"My MBA certainly gives me credibility in dealing with managers and executives at major companies thinking about donating to UHV," Cadle said.
She is now working on a master's degree in education, and plans to continue to take classes the rest of her life. "I enjoy learning," Cadle said. "It keeps your brain sharp."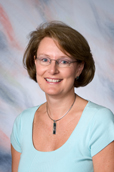 Chari Norgard
Chari Norgard, senior director of Student & Academic Services, also rose in the ranks of UHV as her education increased.
Norgard earned her bachelor's degree in psychology from UHV in 1996 and soon began working as the coordinator of the Communications Center, the university writing lab.
While running the Communications Center, Norgard earned her master's degree in psychology and took several master's-level hours in English.
She used the latter to begin teaching required professional writing classes, which she has continued to do over the last 15 years. When UHV first began offering online classes, she was one of the first instructors to take her class online. From there she went on to support online class development and eventually became the distance education director at UHV.
Shortly after the university restructured three years ago, she assumed her present position in charge of four major units at the university: Admissions & Records, Academic Center (tutoring services), Letting Education Achieve Dreams (LEAD), and Student Services.
"My degrees from UHV have been instrumental in allowing me to advance and assume greater administrative roles," Norgard said. "I enjoyed being a student at UHV, but I enjoy even more being able to give back to UHV as an employee."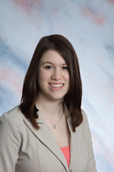 Rhiannon Smith
Rhiannon Smith earned her bachelor of business administration in September of 2002 and began working in the School of Business Administration as a degree plan counselor in September of 2004.
"The staff scholarships really made it possible for me to further my education," she said. "It's just a wonderful opportunity for everyone who works here."
In 2005, Smith earned her Master's of Business Administration degree, and six months later was promoted to international student services coordinator. In her new role, she assists in managing the office in the School of Business Administration, handles information management and advises business students on what classes to take.
"My experience in the classroom at UHV really helps me advise students because I've been on the other side of that desk," she said.
And it's not just recent degrees that allow graduates to advance at UHV.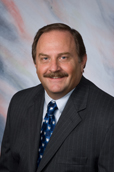 Joe Ferguson
Joe Ferguson, director of information technology, started out as a simple student worker in the computer labs more than 30 years ago.
"I really worked my way from the bottom to the top in this department," he said.
In 1976, Ferguson earned his bachelor of arts in mathematical sciences with a concentration in computer science from UHV, and rose to the top of his department in just three years. He has no plans of leaving any time soon.
"At UHV, we always talk about how education empowers people to reach their dreams," said Human Resources director Laura Smith. "We are all very fortunate to work at a place that really puts the values it espouses into action."
The University of Houston-Victoria, located in the heart of the Coastal Bend region since 1973 in Victoria, Texas, offers courses leading to more than 80 academic programs in the schools of Arts & Sciences; Business Administration; and Education, Health Professions & Human Development. UHV provides face-to-face classes at its Victoria campus, as well as an instructional site in Katy, Texas, and online classes that students can take from anywhere. UHV supports the American Association of State Colleges and Universities Opportunities for All initiative to increase awareness about state colleges and universities and the important role they have in providing a high-quality and accessible education to an increasingly diverse student population, as well as contributing to regional and state economic development.