Close
UHV Outstanding Student gets article about online classes published
University of Houston-Victoria student Ann Hinrichs has always enjoyed writing, but lately it's become more than just a hobby.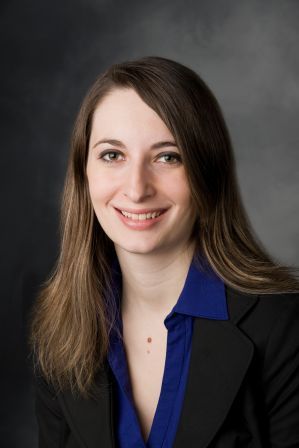 Ann Hinrichs
A recent article she wrote about the benefits of online classes at UHV was published in the February edition of Focus on Women (www.fowmag.com), a quarterly magazine based in Fort Bend County
Hinrichs said she would often visit the online edition of the magazine and one day noticed an e-mail address for the editor. She decided to take a chance and was surprised when the editor asked her to send in a sample of her writing.
"I chose to write about the online courses because I feel there are a lot of students who want to go back to school and they don't know about the online programs offered at UHV," she said. "They're like me, juggling a full-time career and possibly a family, and they could really benefit from this opportunity."
Hinrichs, a Houston resident, works for a financial planning firm and writes many of the company's employee training materials. She said UHV's online courses have given her the flexibility to continue working full time and still have time for her family.
After submitting her writing sample, Hinrichs got the news her piece would be published in both the print and online editions of Focus on Women.
"I'd never been published before," she said. "But it's always been my passion. I'd love to continue working with the magazine and try some freelance writing."
Hinrichs also recently started a blog called "Separated by Oceans – A Guide to Surviving Long-Distance Love." Hinrichs met her boyfriend three years ago in Houston, but the company he works for sent him on an overseas job a year after they met. She wanted to share her experiences being in a long-distance relationship and provide tips and encouragement to others based on what she's learned after two successful years.
"I love words, and I love reading," she said. "Good books and articles are inspirational, and when you write, you can share your story with people."
Hinrichs is also a mentor with UHV's E-Mentoring Program. She helps students make the transition from community college to UHV. She will graduate in December with a bachelor's degree in business management.
Her Focus on Women article about online classes can be found at http://www.fowmag.com/mind/February%202010/A%20New%20Decade-A%20New%20Path%20to%20Success.php, and her blog can be viewed at http://separatedbyoceans.blogspot.com/.
The UHV Outstanding Student is an online feature highlighting the exceptional students who attend the University of Houston-Victoria. To nominate a student, contact UHV Communications Manager Paula Cobler or call 361-570-4350.
The University of Houston-Victoria, located in the heart of the Coastal Bend region since 1973 in Victoria, Texas, offers courses leading to more than 80 academic programs in the schools of Arts & Sciences; Business Administration; and Education, Health Professions & Human Development. UHV provides face-to-face classes at its Victoria campus, as well as an instructional site in Katy, Texas, and online classes that students can take from anywhere. UHV supports the American Association of State Colleges and Universities Opportunities for All initiative to increase awareness about state colleges and universities and the important role they have in providing a high-quality and accessible education to an increasingly diverse student population, as well as contributing to regional and state economic development.