Close
UHV's growth spurs new programs, faculty
The University of Houston-Victoria is adding new programs and faculty in the fall, and it's not just because freshmen and sophomores will be attending the university for the first time.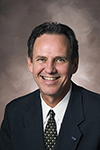 Tim Hudson
"Our enrollment of transfer students continues to grow, and now we have more than 200 underclassmen who have indicated they'll be here in the fall," UHV President Tim Hudson said. "We have more students committing to us every day, and we're still accepting applications."    
Enrollment grew 15 percent from the fall of 2008 to the fall of 2009, when 3,655 students took UHV classes. UHV achieved its largest enrollment to date during the spring semester with 3,691 students.
This enrollment growth, coupled with the addition of underclassmen for the fall, has led UHV to start the hiring process for 13 new tenure-track faculty members. Seven of these faculty members will teach new classes to underclassmen, while the remainder are coming to UHV because of the university's growth in upper-division courses, said Suzanne LaBrecque, provost and vice president for academic affairs.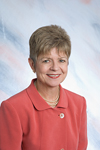 Suzanne LaBrecque
"Adding freshmen and sophomores requires that we have the faculty in place to teach lower-division courses in math and other areas for the first time," LaBrecque said. "In addition, our biology, psychology, criminal justice, nursing and Master of Business Administration programs continue to remain popular and to grow."
UHV will spend an additional $896,000 next school year to hire the new faculty. Another $355,000 will be used for merit and equity pay increases and promotions for existing faculty.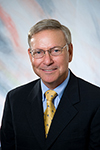 Wayne Beran
"We've got to remain competitive in the market to keep our talented faculty members at UHV and to recruit new, qualified professors," said Wayne Beran, vice president for administration and finance. "We conduct annual salary reviews to make sure we are paying equitable salaries to our faculty."
The university employed 375 people in 2004-05 and spent $12.4 million on payroll. That number has increased to nearly 500 employees and a payroll budget of $20.5 million for 2009-2010.
UHV also is adding new degree programs to keep up with the growing demand, LaBrecque said. Programs that are in various stages of approval include bachelor's degrees in communication design, Spanish and creative writing, and master's degrees in forensic psychology, and adult and higher education.
"We're able to offer more programs because we are growing," she said. "These new degrees allow us to better meet the educational needs of the Coastal Bend area."
Another area where UHV is expanding is athletics. The Jaguars baseball and softball teams just completed their third seasons with the baseball team advancing to the opening round of the National Association of Intercollegiate Athletics Baseball Championships for the second straight year. With the success of baseball and softball, UHV decided it would add men's and women's golf and soccer in the 2010-11 school year.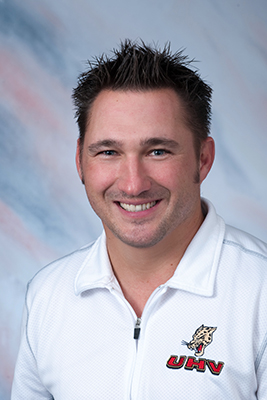 Ashley Walyuchow
About 12 student athletes will play on the golf teams, and about 50 will play on the soccer teams, Athletics Director Ashley Walyuchow said.
"More than half of our soccer players will be new freshmen," he said. "There are a lot of soccer players who live in this area, and there aren't many opportunities for them to play at the college level. We'll be able to serve a need."
Adding soccer and golf also will give UHV year-round exposure since soccer is played in the fall, and baseball, softball and golf are spring sports.
"It was time to grow the UHV athletics program with the phenomenal success we've had with baseball and softball during the past three years," Walyuchow said. "We've had tremendous support from the community."
The University of Houston-Victoria, located in the heart of the Coastal Bend region since 1973 in Victoria, Texas, offers courses leading to more than 80 academic programs in the schools of Arts & Sciences; Business Administration; and Education, Health Professions & Human Development. UHV provides face-to-face classes at its Victoria campus, as well as an instructional site in Katy, Texas, and online classes that students can take from anywhere. UHV supports the American Association of State Colleges and Universities Opportunities for All initiative to increase awareness about state colleges and universities and the important role they have in providing a high-quality and accessible education to an increasingly diverse student population, as well as contributing to regional and state economic development.